Community Involvement
Ron Bouchard Chrysler Dodge RAM is a family owned corporation that has been a pillar in the community for over thirty years. We have supported many local businesses, charities, and events; and will continue to grow while having a positive impact on the surrounding area, and our over two hundred employees. The customers, employees and local environment are all of paramount concern to this organization. We will always strive to do what is best for the community.
Community
Ron Bouchard Chrysler Dodge Ram is committed to helping the surrounding communities!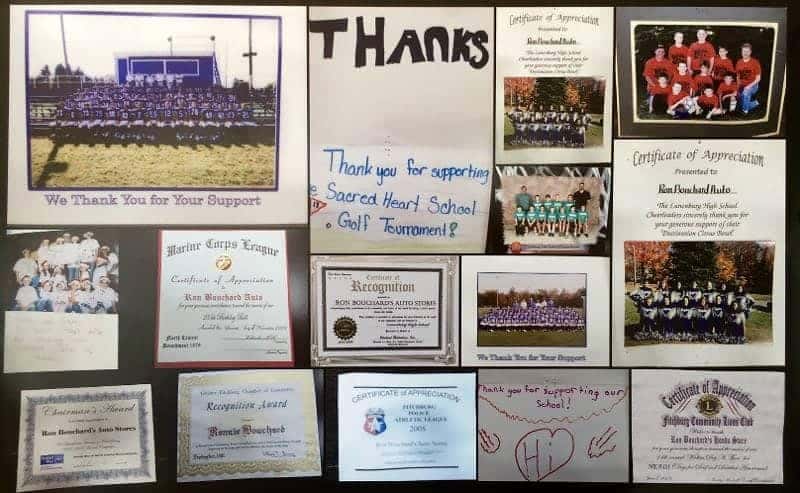 HEALTH ALLIANCE HOSPITAL GOLF TOURNAMENT HOLE IN ONE WINNER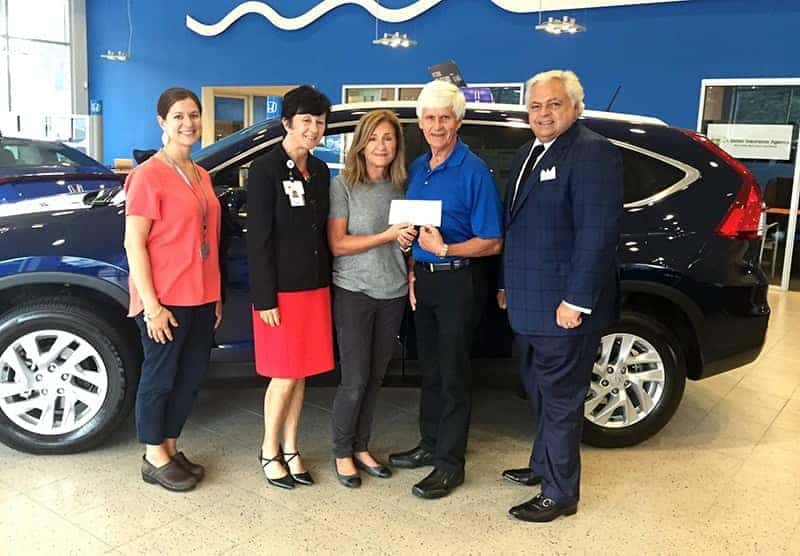 DONATION TO THE LANCASTER POLICE DEPARTMENT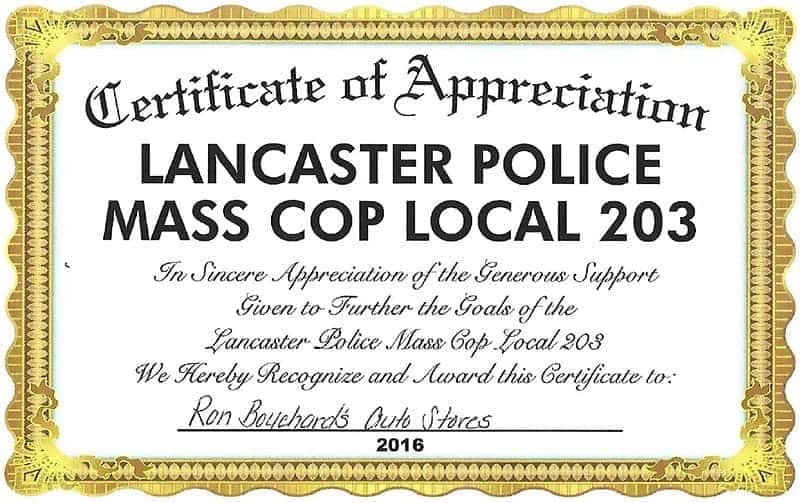 DONATION TO THE LEOMINSTER BLUE DEVILS BASEBALL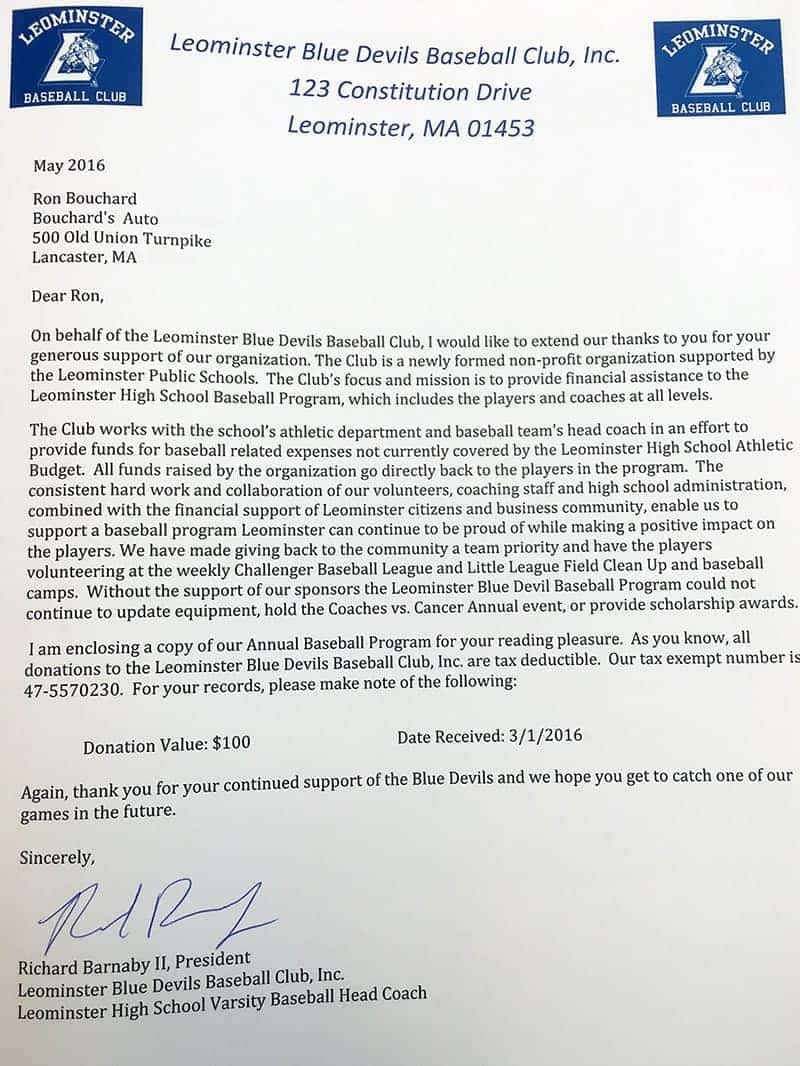 DONATION TO THE BOY SCOUTS OF AMERICA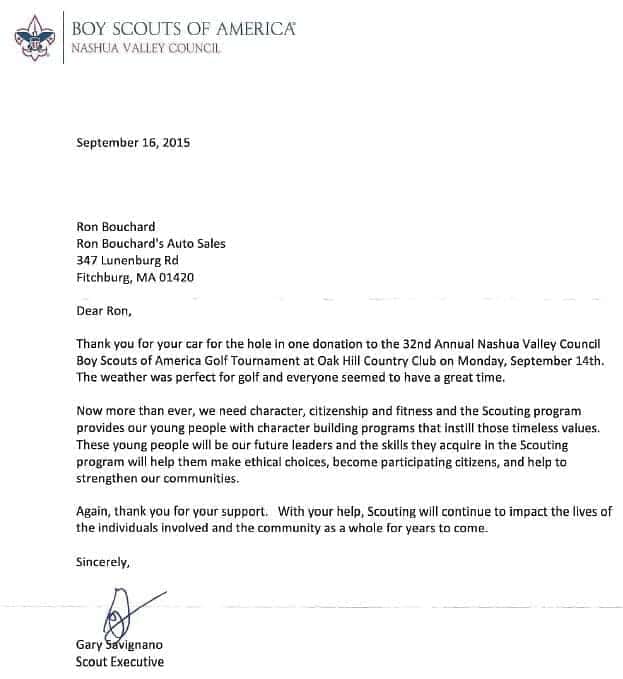 DONATION TO UNITED PARISH OF LUNENBURG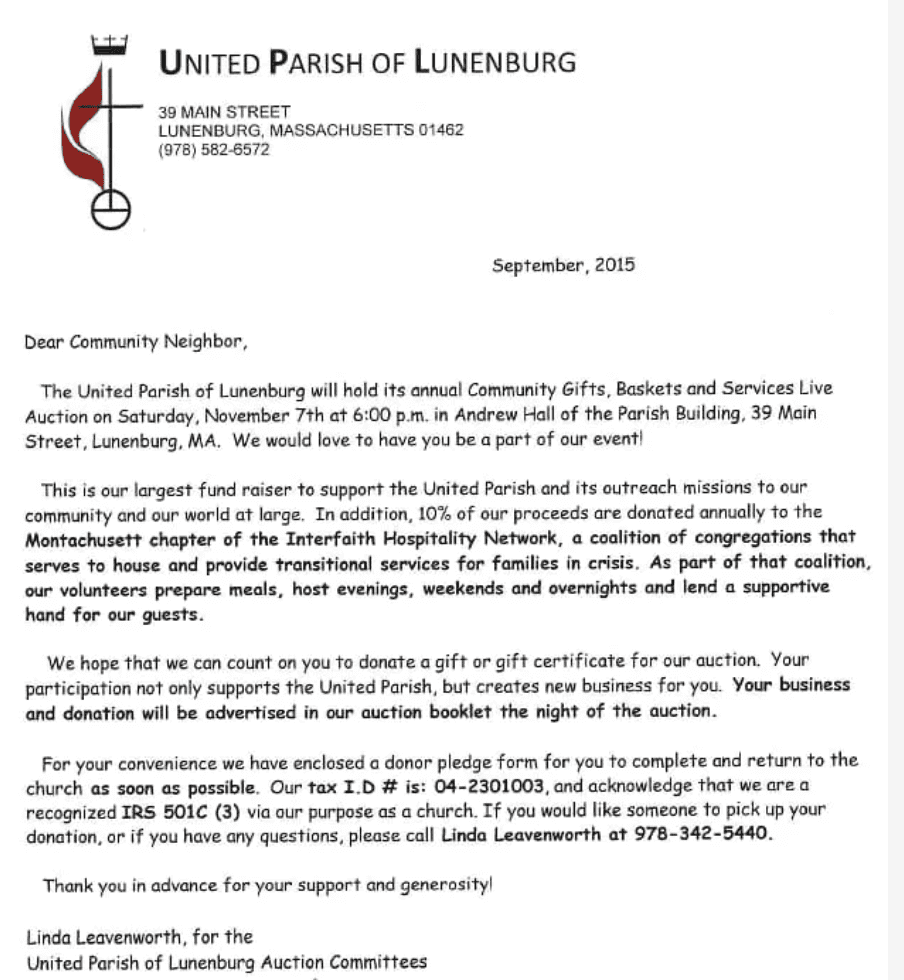 DONATION TO THE LANCASTER POLICE DEPARTMENT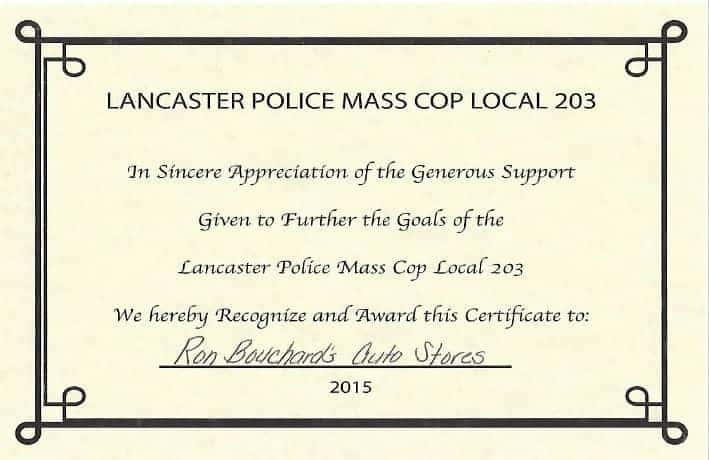 VOLUNTEER AND DONATION TO BICYCLES BATTLING CANCER
Benefiting the American Cancer Society.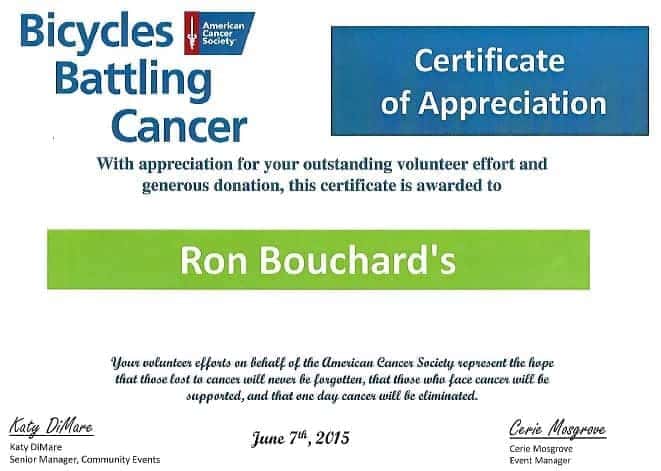 DONATION TO OUR FATHERS HOUSE
Benefiting approximately 1000 local homeless individuals and families.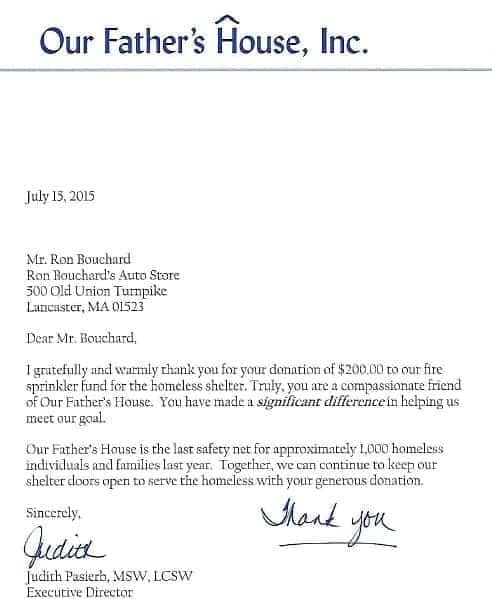 DONATION TO THE SPECIAL OLYMPICS

SPONSOR OF THE 2015 MHCC GOLF CLASSIC
Montachusett Home Care Corporation's 16th Annual Golf Tournament raised money to benefit 4000 elders in 21 local communities this year!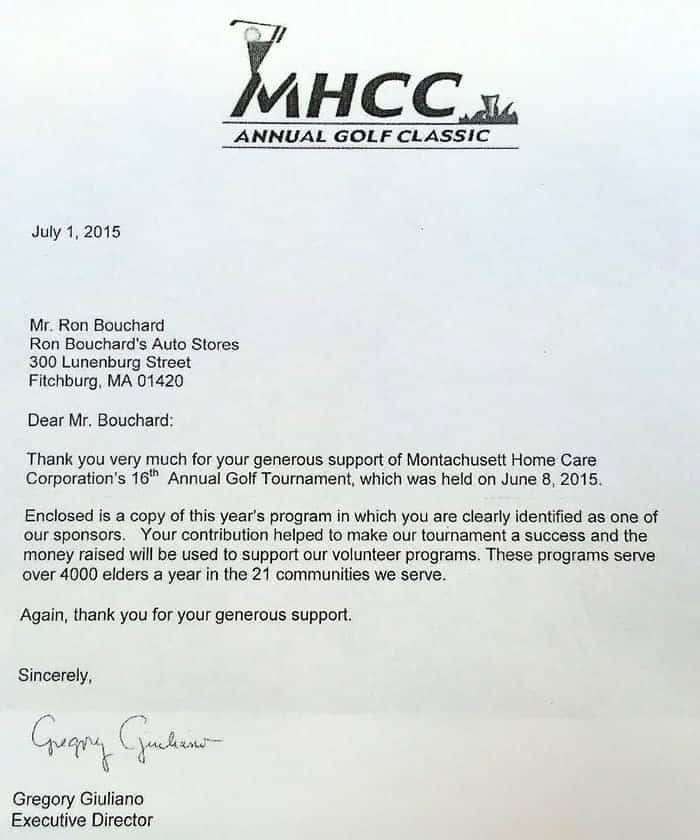 SPONSOR OF THE 2015 APPLEWILD SCHOOL GOLF TOURNAMENT
The Applewild School for raised $25,000 to help provide new technology for students!
2014 SPONSOR OF THE LA GARRA FC SOCCER TEAM
Official Sponsor of La Garra FC Soccer Team! Check out their games at Doyle Field in Leominster.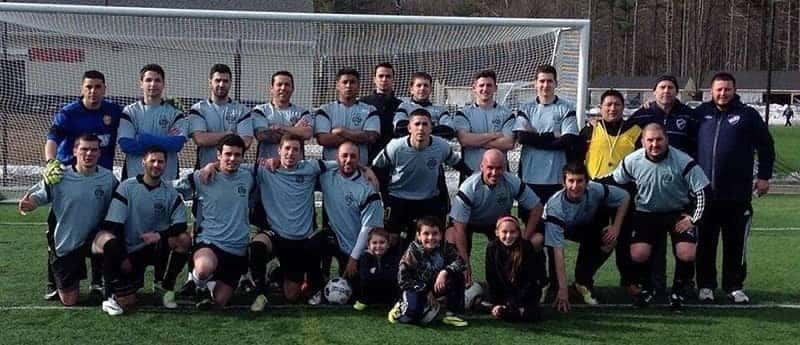 RON'S GREAT TURKEY GIVE AWAY
In November 2013 Ron Bouchard gave away 50 turkeys to local residents!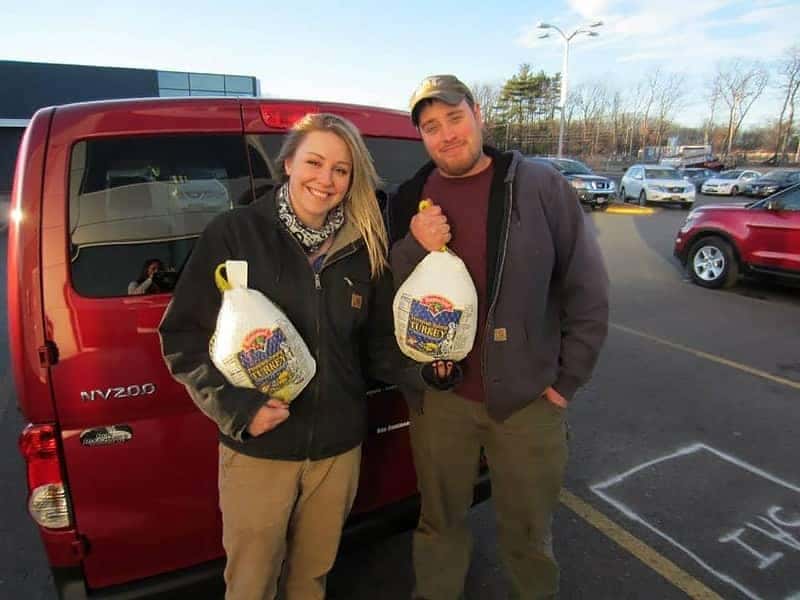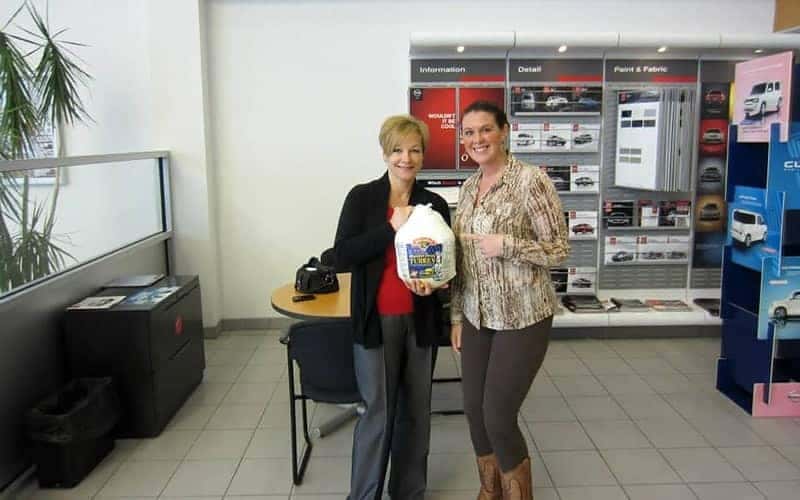 HEALTH ALLIANCE HOSPITAL FUNDRAISER
In 2012 Ron Bouchard raffled off a new Honda Accord to benefit HealthAlliance Hospital's Cancer and Emergency Department programs in Leominster!

Ron drawing the raffle ticket to select the winner!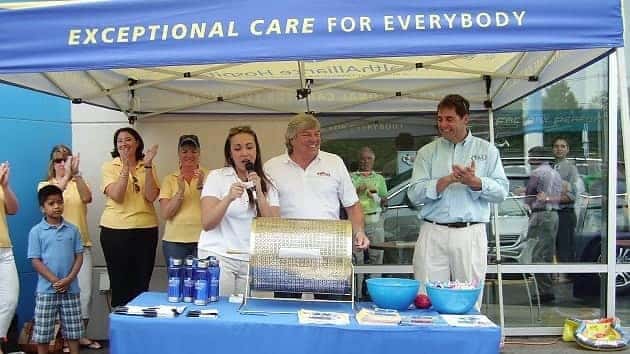 Marcia, the lucky winner standing with her new Honda Accord!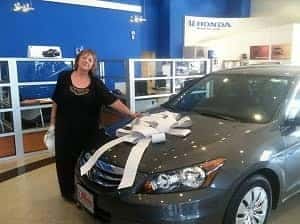 Environment
The team at Ron Bouchard Chrysler Dodge Ram is committed to minimizing our impact on the environment, through preventative measures and innovative technology.
Oil is recycled and used to heat service garages with waste oil furnaces.
LED lights are used to illuminate building exteriors; which use up to 60% less energy and last up to 20 times longer than standard light bulbs.
Oil filter crushers separate used oil from the metal filters and both are recycled accordingly.
Used automotive fluids are collected, processed and recycled for reuse.
Propane and natural gas are used to hear the buildings, which offer a cleaner alternative to traditional coal and oil burning furnaces.
Scrap metal is collected and picked up by a local recycler to be processed for reuse.
Cardboard, glass, plastic, papers, and other recyclable products are disposed of in a single stream recycling bin. It is then taken away, sorted and processed.
Used cleaning products are recycled with a system that collects and cleans the chemicals, processing them for reuse.
Click on the logos to learn more about the companies we work with:

Employees
Ron Bouchard Chrysler Dodge Ram believes happy employees create happy customers. We constantly strive to create a supportive, upbeat working environment through benefits and team building.
Some of the benefits of employment include:
Paid vacation, which increases over time.
Paid holidays
401K retirement plans
Group life insurance, paid by the Ron Bouchard Chrysler Dodge Ram
Because building a quality team is paramount, we offer an employee referral program.
---
ANNUAL COMPANY HOLIDAY PARTIES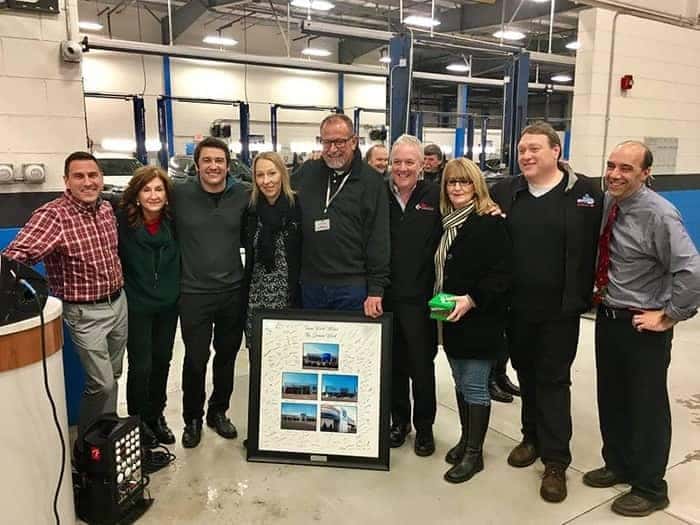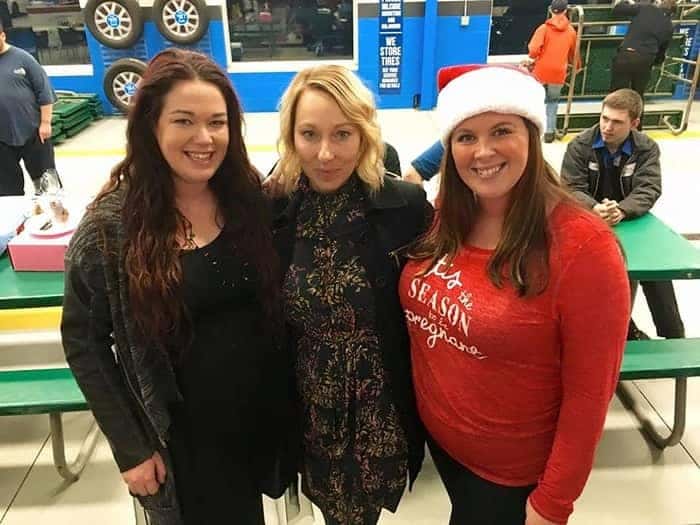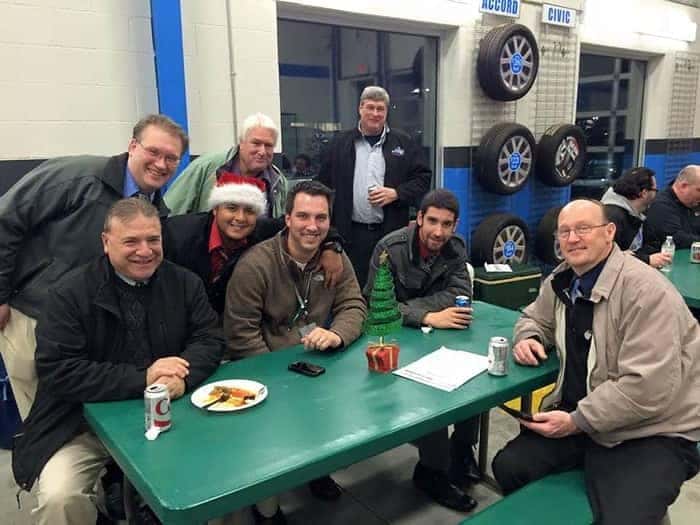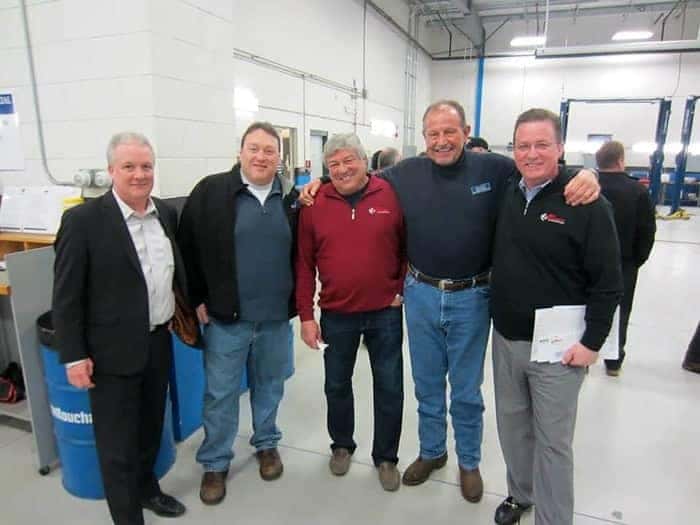 ---
HALLOWEEN at RON BOUCHARD'S